Francois Mackay, broker and team leader of the successful Montreal real estate brokerage Group Mackay has a lot of experience generating leads.
With over 25,000 leads generated through SuccessWebsite, he is no stranger to internet marketing and knows how crucial a steady stream of leads is to feed his team and build his business.
A few years ago, he came to us for advice on how to generate more seller leads.  At that time Facebook was just starting to expand its ad platform, making it one of the most effective online lead generators of all time.  Naturally, we recommended that he take advantage of the amazing advertising tools that facebook has to offer and have us manage it for him.
Why Is Facebook The Best Ad Platform For Seller Leads?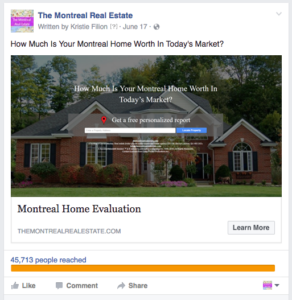 To this day, Facebook and Google are still the primary source of leads for his team. Buyer leads are much easier to get on Google and Facebook and typically cost far less. But, it's important to attract sellers and we've found  through extensive testing that there are certain offers and tactics that work better online.
Facebook can be a great way to attract home sellers, but the like all good media outlets, it's become saturated with real estate ads offering a Free Home Evaluation.  In order to cut through the noise, you have to make a super compelling offer, use eye-catching imagery and drive traffic to a clear and compelling, mobile friendly landing page to capture the lead.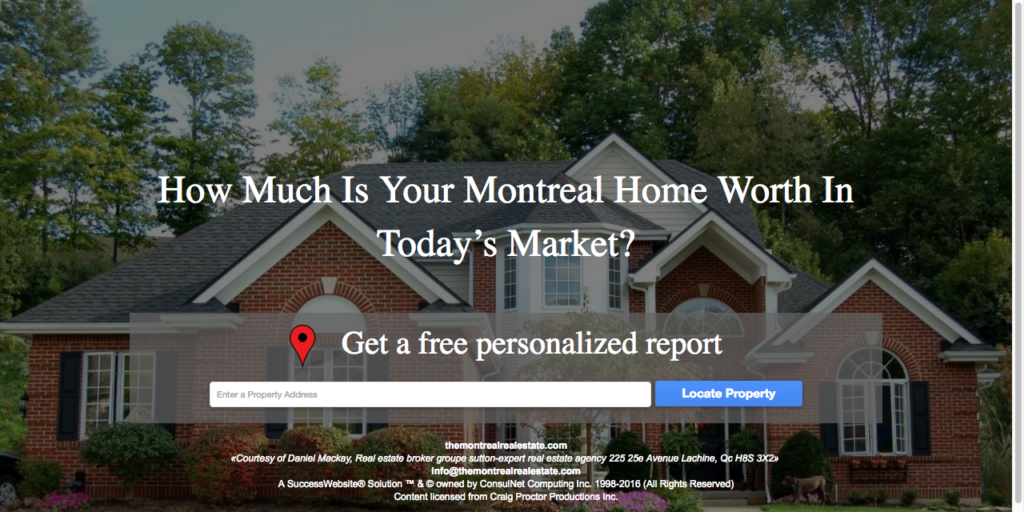 Facebook Is Great For Targeting Local Homeowners
When targeting  home sellers, stay close to your farm area.  For Francois, his reach is a bit larger because of his team.  This means we can expand our reach to all of Montreal and the surrounding areas.  For most of you reading this, you will want to keep your target area small, perhaps even focus on a few of your desired zip codes. This level of precision is possible with Facebook.
You also have the ability to narrow your scope to only target Facebook users who match certain Interests and Home Composition (i.e. homeowner, family-based households).
Facebook Is Great For Every Marketing Budget
When you're advertising online, one of the most important metrics is your cost per click (aka CPC).  Facebook has proven not only to be extremely effective in getting traffic and clicks, but it's also very low in cost, especially when you compare it to other online ad platforms like Google PPC and Zillow.
Recently, we noticed that Francois was generating up to 27% more seller leads each month for an average of $7 per lead!!  This is way below the average cost for a Home Evaluation lead on Google.
How Can You Get Started With This Campaign?
Our clients are always looking for more seller leads, and Facebook can be a great way to get them.
The good news is that we can setup, manage and monitor your Facebook campaigns for you!
For as little as $10/day you too can start getting Seller leads on Facebook. All you have to do is follow-up with the leads – let us take care of rest!

"The SuccessWebsite marketing system has helped me Dominate my market in both French and English!  I have actually been with success website since 2007 and each year my business continues to grow." – Francois Mackay/ Group Mackay