One of the key functions of your ad campaigns is to build your database. Through your regular follow-up activities you'll notice that some of your leads are more engaged than others. Here are 3 ways to work your database and re-engage those who have gone dormant, or who have never responded to your follow-up.
How To Wake Up Your Database And Start Conversations From A Safe Distance
(NOTE: In each of the following tips, we've also included links to articles in the Command Center Online Help. Take action to get these features set up and start working your database today!)
1. Use Listings To Get More Live Conversations With Your Leads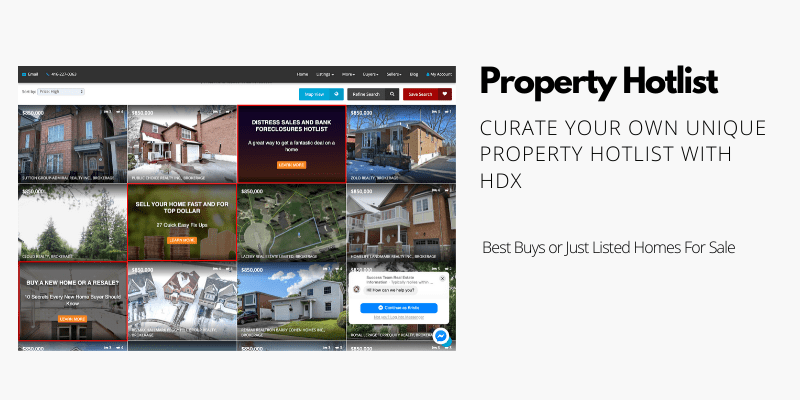 Everyone is online and interested in seeing what's happening in the market these days. It's a great time to work on a unique property hotlist or share the current "Best Buys" with your audience.
With your SuccessHDX system you can curate your own unique property hotlist based on area, price, number of beds & baths, property characteristics (2-car garage, pool, days on market etc.) Once you've created the hotlist, you can share it with your database via email and text. Then follow up with the question "Are you interested in getting more detailed information on any of these homes?"
Click Here for a helpful article on the 4 Ways to Use Listings to Get More Live Conversations with Your Leads.
2. Use Call Blocks & Make More Calls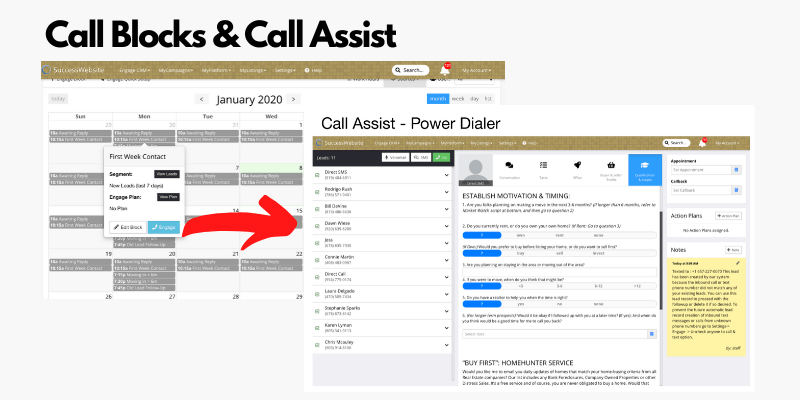 When it comes to converting real estate leads, the conversation has to get offline and onto the phone. By increasing your calling you will increase your conversions and conversion!
Rather than dial each lead manually, 1 at a time, speed up your calling process with Engage Call Blocks and Call Assist auto-dialer. The combination will bring tremendous efficiency to your calling hours. You'll power through your list and get in touch with more leads.
Click Here for a how-to on Setting up Call Assist with Call Blocks.
3. Send A Personal Message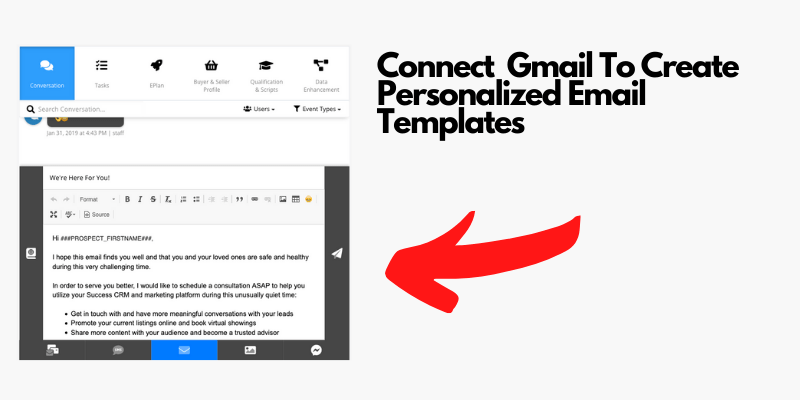 Rather than using the mass email approach, why not craft a very personal message to reach out and connect with your best-quality prospects? Send it using your linked Gmail account for that extra personal touch (as well as best deliverability).
Your message should be fairly short, but also include an open-ended question to prompt a response. Try questions like:
"Are you interested in knowing what homes in your area are currently selling for?"
"Are you interested in a more detailed report of what your home may be worth in today's market?"
These questions show the prospect you have valuable information to share and are more likely to get a higher response rate.
Click Here for a quick tutorial on How to connect Gmail to Engage. Use this link to create an email template in Engage.
Now is the time to build a more meaningful, personalized and lasting relationship with your prospects from a safe distance. Use this opportunity to get creative and explore new ways to work your database with Engage!