All CP Success members get access to member training resources through our Jumpstart private member site. Recently we added a second private site for members of the new Social Branding Co-Management program.
To minimize logins and administration, we've set up a Member Training Portal so you can access both sites with the same email/password combination. Here are some quick instructions for using the new portal.
The Member portal URL remains the same as before: http://SWJumpstart.com. You'll see the available member sites, as in the image below.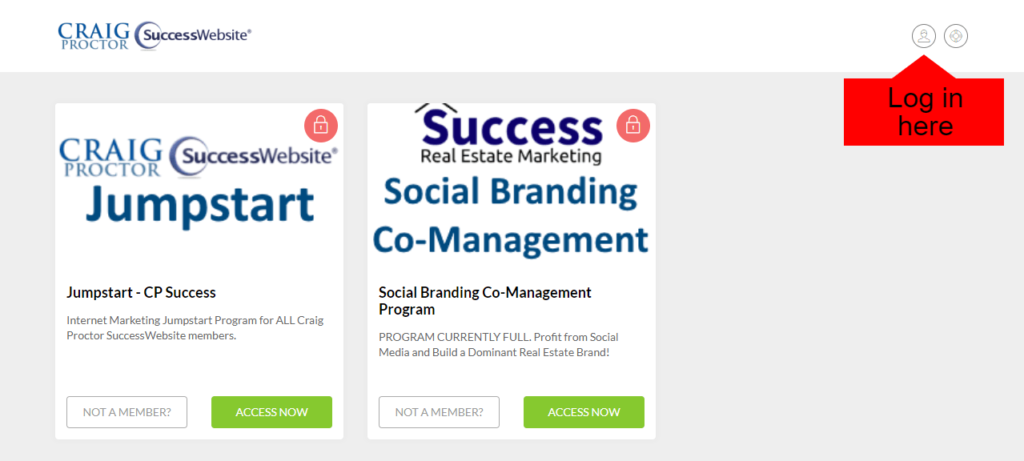 Click the Login icon in the top right corner (as in the image). Portal login is persistent – if you've previously logged in, this same icon will open your member profile, which you can use to change your password if you wish.
When logging in, use the same password you've been using for the Jumpstart private member site. If you haven't received those credentials from us, you can try requesting a password reset – click "Forgot Password" (as in the image below) and enter your client email address. Password resets may take a few minutes to arrive. Please check your spam folder and other possible email filters before contacting our Support team for help.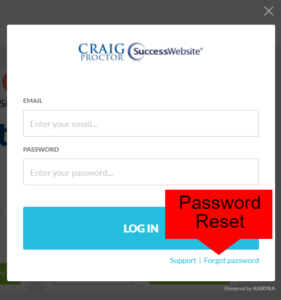 Once you're logged in, the green padlock icons will indicate which member sites you have access to (see image below). The Access Now buttons will open the member site in a new browser tab.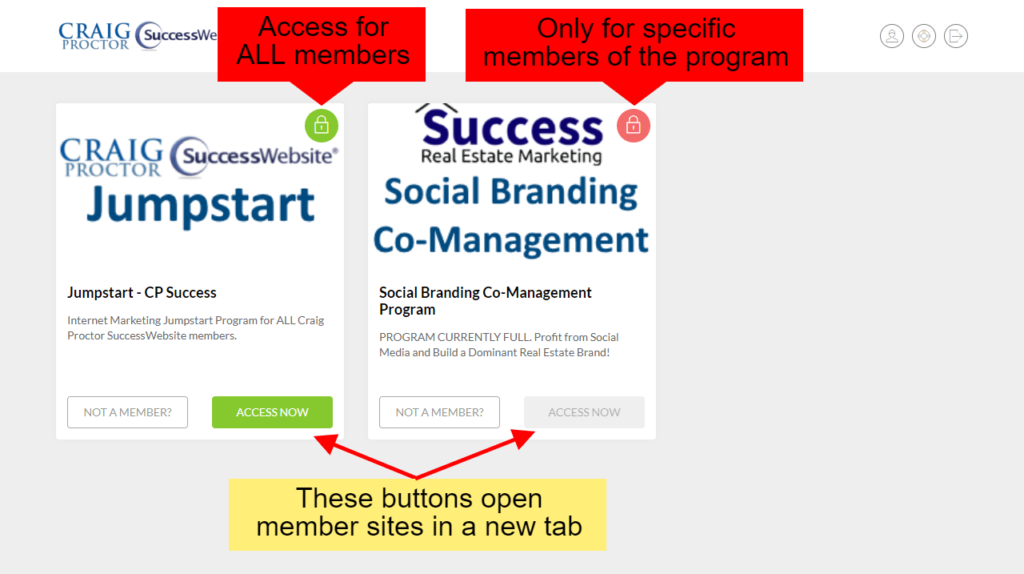 If you have any issues in connecting to the Member Training Portal, please contact our Support team.